About Us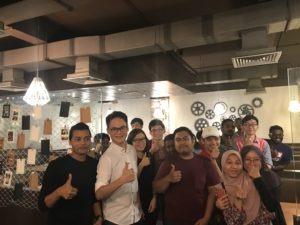 Since founded, CIEF has more than 7 years of experience in the commercial transportation industry of shipping goods from China to Malaysia. Our aim is to help SMEs to ship their goods from China to Malaysia and make the entire process go smoothly. With this mind, we provide a series of shipping services including air and sea freight, RMB remittance service, commercial invoice service and etc. Thank you for your continued trust and support, it has made us keep moving on in this industry. Today, we have launched our new service line. Upholding the spirit of CIEF, this new service line would like to solve the problems of start-up entrepreneurs or SMEs to ship the small parcel goods, consolidate parcels and so on.
Contact Us
Operating Hours: Monday to Friday 9.00 am - 6.00 pm
Email Address: ciefworldwide@gmail.com
Contact Number: +60- 18 290 9252
HR Email Address: hr.cwsmagic@gmail.com
Company Address:

Malaysian Global Innovation and Creativity Centre (MAGIC), Block 3730, Persiaran Apec, 63000 Cyberjaya, Selangor, Malaysia.